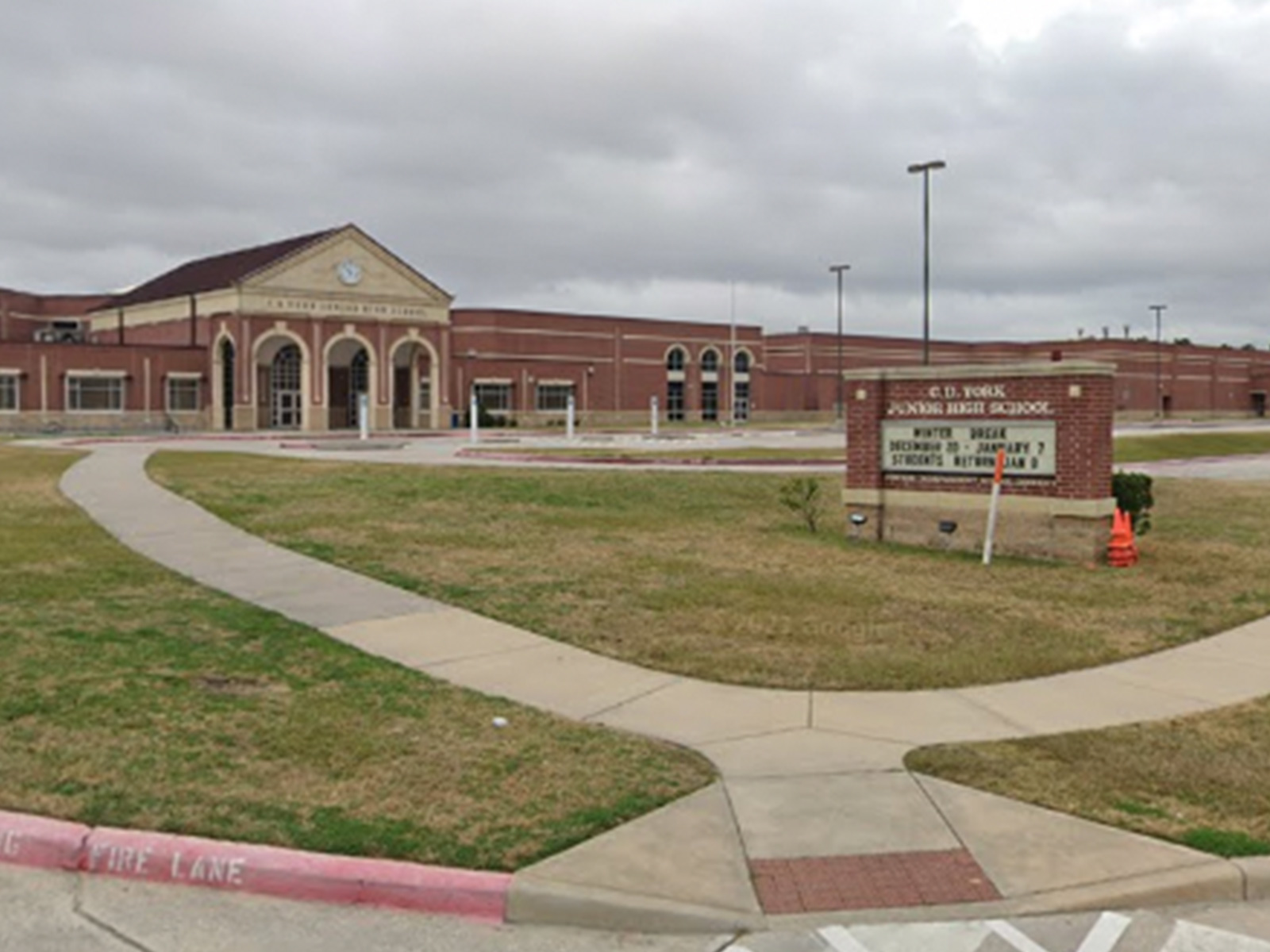 Houston teacher resigns as video shows grades being swapped for book reviews
A high school teacher in Spring, Texas, quit after allegedly telling his students they would get a passing grade for buying his book and viewing it online.
On Friday, TikTok user tizzyent shared a photo of a chalkboard from inside a classroom at York Junior High School, where teacher Brandon Downing was offering students a 100 mark for downloading two books free, flipping through to the end on Kindle and giving both 5 star reviews.
In a letter seen by Newsweek which was sent to parents at York Junior High on Tuesday, Principal Melanie Bujnoch said: "I want to let you know that the York teacher mentioned in the TikTok video and on other social media platforms has resigned, and his lessons will be covered by a substitute for the remainder of the school year. We are working with the parents of the students directly affected to answer any questions."
According to the agenda for the Conroe Independent School District (CISD) board meeting on April 20, 2021, Downing was one of hundreds of teachers approved by the board for a one-year contract.
In the video, which has received over 680,000 views, TikToker tizzyent explains that students had the option of completing a 26-page assignment or purchasing the book and leaving a review for their teacher.
The video sparked outrage online, with on-screen instructions from the teacher telling students: 'Don't say 'this is my teacher' or 'I'm in his class' or anything like that ."
Viewers of the video were outraged by the teacher's behavior and flooded the comments with their thoughts. One commenter wrote, "A 26-page report is insane. It basically forces them to buy the note."
Another TikTok user wrote, "This is a pure and simple abuse of power and very unprofessional," and one commenter said, "He should be fired."
"Wow, what happened to being ethical?" asked another viewer.
The viral video made its way throughout the Conroe community, prompting comments from pupils at the school, including one who said: "I had him as a teacher and you all do a lot more than he does. is. He was a great teacher and kind to everyone."
Meanwhile, other commenters pointed to the similarity to many college experiences: "You basically have to do this for college," wrote one TikTok user: "To take the course, you have to buy the book that the professor wrote, which costs hundreds of dollars…"
Since the incident, one of Downing's books, Mammoth: Protecting the Herd, has received a deluge of 1-star reviews on Amazon, with comments such as: "Unfortunately, I will not be getting a rating for my review because I'm not one of Mr. Downing's students" and: "A teacher who forces his children to buy his book and give it 5 stars so they can get 100% in an assignment or write a project 26 pages of art to form a book? It's just sad and abusive."