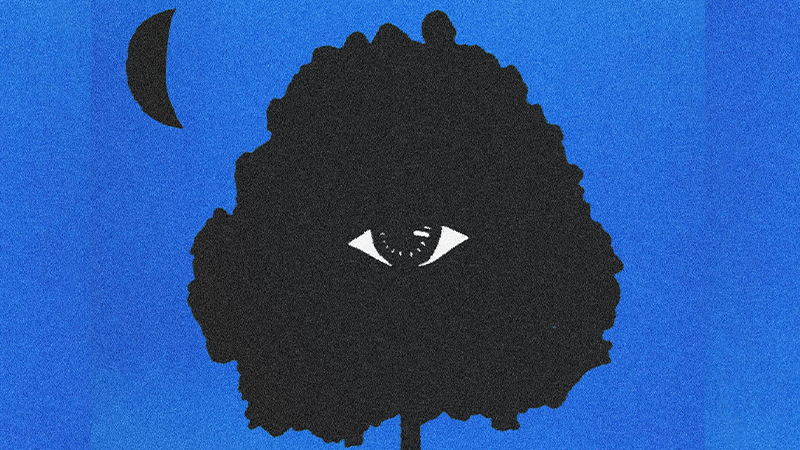 5 book reviews you need to read this week ‹ Literary Hub
This week's illuminating literary review includes Michele Filgate on Samantha Hunt's The unwritten bookJoyce Maynard on Delia Ephron Left at tenthLake Micah on Margo Jefferson Building a nervous systemRobert F. Worth on Cathy Scott-Clark and Adrian Levy The Prisoner Foreverand Lucie Elven on the work of Anne Serre.
*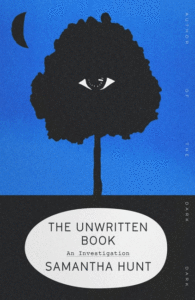 "The living are looking for signs – answers – as we do when we read books. This search forms the backbone of The unwritten bookSamantha Hunt's first non-fiction work, which is a book within a book – the chapters of an unpublished novel written by her late father about a secret society of people who can fly without wings… In her expansive and inventive new book , Hunt uses the incomplete manuscript as a vase to communicate with him 20 years after his death… In an attempt to categorize The unwritten book is to lessen the effect of reading it. Hunt studied geology, and his fascination with the foundation of the natural world overlaps with his elemental love of storytelling… Walter's unfinished book is both a ghost and a springboard. Hunt annotates her chapters with her own thoughts on the opposite page – a daughter talking with a father but also a writer talking with her readers… The unwritten book is by turns bewitching, philosophical and funny. In one amusing chapter, Hunt visits a psychic to ask the ghost of Charlotte Brontë for a blurb for her new book…Hunt thinks that if we understood where we came from, we would be less afraid of returning to the mud. There is an encyclopedic exuberance in his approach, a willingness to engage with a subject that is universal but above all dreaded, and in doing so to make connections we might have otherwise missed.
–Michele Filgate on Samantha Hunt The unwritten book (Los Angeles Times)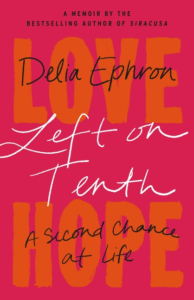 "Delia Ephron is also a chronicler of her life, but less inclined to focus on the dark side – even when the story is difficult, as hers initially appears. Author of screenplays, essays and novels (happy and cursed for following in the footsteps of her sister Nora Ephron, with whom she collaborated on the quintessential '90s romantic comedy You've got mail), Delia found the source material for her new work from the worst possible series of losses… Between these events, something extraordinary happened. An article she had written and appeared in The New York Times about her difficulties disconnecting her late husband's landline inspired a letter from a Jungian psychotherapist in Marin County, California, to whom she had been introduced, at 18, by his late sister… He and Delia fell madly in love. How could a writer, having lived this story, resist the urge to write a memoir? … I read with a touch of gratitude Delia Ephron's descriptions of the first days after her husband's death. She keeps her message on their answering machine, her only recording of her voice… But Left at tenth – although it opens with the death of Jerry – is less the story of a woman who loses her husband than that of a woman who falls in love again at 72… Ephron paints a moving and heartfelt romance – also passion… But let's not forget, Delia Ephron is part of the team that created You've got mail. If there is such a thing as a feel-good memory, this is it.
–Joyce Maynard on Delia Ephron Left at tenth (The New York Times book review)
"The vintage and the revenge of memory, its swerves and its outbursts: this is her great theme, Margo Jefferson… Her project, initiated with the newspaper Negroland (2015) and extended just now with Building a nervous system, is to inspect a personal story that has become darkened, austere: gothic, almost… Its narration is solipsistic, almost, both conscious and egocentric. With the mandate of whatever suits her, she carries ideas not to conclusion or completion, but until she is done with them. The cogitations burst fully on the page. . . and are diverted with boredom, exasperation, boredom and the melodrama of whim… Now the memory arcade has collapsed into a huge heap. Jefferson refuses the chronology, neglects to date his memories. The mode is memory, but also intellectual history, providing the genealogy of a sensibility transmitted like a gene, or a genetic disorder, then spliced ​​into another… Jefferson's politics is one of radical imagination in and out of their situations difficult ones, those beautiful ideals, their seductively historical specialty situations… His fearless self-styles are traced and followed, now with anxiety, now with sardonic authority, and finally with perhaps Du Boisian's inevitable double-consciousness… That makes a Margo Jefferson different from that of Negrolandwhose blueprint was to trim, trim, trim, never intrude – strictly in accordance with the stipulations of his black high bourgeois medium… Consider the beautrism of prose, the mandarin delight of a major writer in her late style… What else could Margo Jefferson do but mark the warp and weft of her world, her cosmogony of attitudes and of affects, by writing for us a new form of Künstlernovel."
–Lake Micah on Margo Jefferson Building a nervous system (4Columns)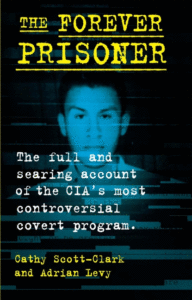 "Abu Zubaydah is often quoted in the vast library of books written about the 9/11 attacks and their legacy, from vindicated CIA memoirs to furious criticism of the Bush administration. Yet he remains a mysterious figure, because – surprisingly – he is still being held incommunicado, out of respect for a promise made by the Bush administration to the CIA in 2002… The Prisoner Forever is a comprehensive and sometimes excruciatingly detailed account of Abu Zubaydah and the people who ordered and supervised his interrogation. The authors achieved the extraordinary feat of communicating with him through a "backdoor channel"… They also spoke at length with the military psychologists who tried the CIA's "enhanced interrogation techniques" on Abu Zubaydah – an understatement revolting for beatings, sleep deprivation, near-drowning and other forms of torture… Cathy Scott-Clark and Adrian Levy – who have published several previous books on similar themes – intertwine the stories of captive and interrogator , showing how fatally ill-prepared they were to understand each other. It wasn't just that most of what Americans knew about Abu Zubaydah was wrong… impressively deep… The most powerful and original passages in the book concern Abu Zubaydah himself.
–Robert F. Worth on Cathy Scott-Clark and Adrian Levy The Prisoner Forever (The New York Times book review)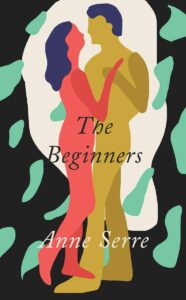 "His first book, The governesses, published in France in 1992, began as a short story.* Even now, it's just over a hundred pages. Three governesses, "mistresses of games and pleasures", are employed to receive the four young sons of the Austeur family. Although they have individual names (Eléonore, Laura and Inès), the governesses work as one… the search for the excitement of the governesses is what drives the household… This zigzag pattern of events, which Italo Calvino identified as a feature of folk tales, creates "incessant happenings". movement' in a confined space. The game is more real here than reality… Everything is in a state of terminal denouement… There is no moral in the ending – Serre dropped this element of the folk tale genre. Like Leonora Carrington, she does not imitate life, but is interested in stories like machines with their own lives on the page… Serre's later work received a hushed reception in France. Although she said they were never intended as more than exercises or musical scales, her early stories, collected in A balloon trip in 1993, are useful guides for his work, often described as "fabulist": not because they contain animal allegories but because of Serre's stylistic habits… But, even in these early stories, there is more than the word "fable". ' would suggest… Serre asks a question about what is essential to a story and a life, and what remains if one element (geography, for example) is subtracted, and then another… Dropping one of Serre's books, c is like going up for air. The theorist André Belleau argues that unlike novels, short stories crush time in the service of a singular event; Serre stories of all lengths do.
–Lucie Elven on Anne Serre Beginners and The Fool and Other Moral Tales (London book review)